DemiCon Is Going Green - Join the List!
DemiCon is going Green! We are at this time discontinuing the paper mailers. We will be sending updates via email. Please sign up to be included.
News and Important Dates
As we start off the convention today we are honored to announce the winners for the Dragon Tales competition. Congratulation to A Dragon For Amberlinn by Sarah Macht and A Dragon Tale by Jason White. To view all the amazing entries please go the the reg contest page. Thank you all who entered!
The Holiday Inn has had cancellations from Drake Relay people. As of Friday afternoon, there are rooms available on Friday and more on Saturday.
Pre Order your DemiCon T-Shirt today from Off World Designs. You will be able to pick them up at the convention! You can pre-order up to April 27, 2011.
For Artist - The online form system is up to enter your artwork and print off necessary paperwork.
For those that want to try out DemiCon.
Here is your chance to Explore!!!
We will be offering Explorer Memberships for $10 to experience DemiCon for 3 hours. This will allow you anywhere in the convention except 5th floor. At any time you can upgrade for a day or weekend membership.

Latest Progress Report is out.
An Urgent Memo was sent to our Dragon Guest of Honor. We invite you to learn what the Programming head has for her Royal Dragoness... and you.
Advertising Opportunities: We are accepting advertising for our Program Book. Adverts are available at a range of sizes from full page down to one-eighth of a page. For the full list of prices and payment information please contact publicity@demicon.org. You can also go to quick information for prices.
Dragon Themed Contests are listed. Check them out at the contest or contest registration area.
Pictures from DemiCon 21 are up at Wook Photo. They are available for purchase.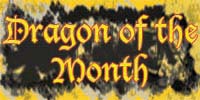 Wormy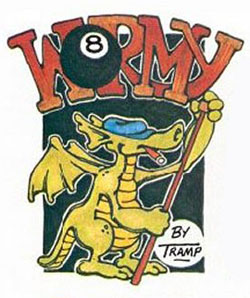 Trampier's Wormy comic was a feature of Dragon Maganizine. Each issue of Dragon would have anywhere from one to four pages of Wormy. Wormy featured a title character in the form of a cigar-chomping, pool hustling, wargaming dragon, and a cast of monsters who were his neighbors and friends; the stories were told from the point of view of the antagonists of the Dungeons & Dragons game, and the types of characters that players would be expected to portray, such as wizards and warriors, were presented as unwelcome intruders. (from Wikipedia)