Dennis Lynch
The deepest voice in Iowa fandom!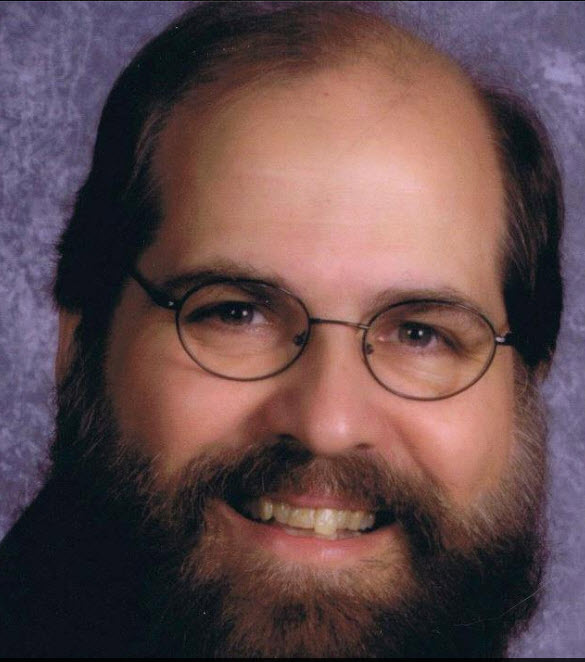 This is Denny's 40th year of con-going (40/70 = 0.57 Rusties)!  He's been reading SF since the 1950s, and was surprised that Sputnik was such a big deal ("Whadya mean, this is the first one?!).
Movies became important enough to him in the 1960s for him to major in film. A long run of SF and Horror titles on campus put him in contact with other fans, who eventually started SFLIS (the Science Fiction League of Iowa Students, not the disease!), ICON, the Mindbridge Foundation and eventually. Demicon.
18 years of work in film and educational TV led to his current career as a High School computer and drafting teacher. His collection of various things has taken over 4 rooms in his house, including stuff that Forry Ackerman hadn't seen before. His wife is a retired Master Gardener; his daughter is in Costume Management at Disney World and his son is a US Marine in North Carolina. Grandpa status will arrive this summer. Current count on movies: 22,350 since 1970.