For DemiCon 15 DemiCon decided we wanted to acknowledge those who help make DemiCon what is today and the DemiCon Hall of Fame was created. 
DemiCon Hall of Fame Members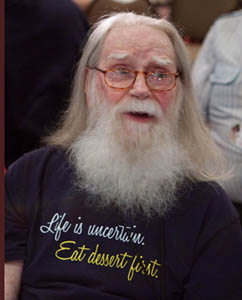 Rusty "James" Hevelin
At DemiCon 15, Rusty Hevelin was our first inductee to DemiCon Hall of Fame. Rusty had started as our Fan Guest of Honor at DC 1, but somewhere before our first convention came around, he was named Toastmaster. From that day forth, he was our Toastmaster. When Rusty became a member of the DemiCon Hall of Fame, he was given the title of Toastmaster Emeritus, but he did not rest on his laurels and has been at every DemiCon until DC22 when health problems kept him away.  Rusty passed away in 2011.
In celebration of Rusty's amazing life (ask Gay and Joe ... they have stories), we will host the 4th Annual Rusty Ice Cream Social on Saturday afternoon in the ConSuite.  Enjoy a root beer float or just a good bowl of vanilla ice cream, which were two of Rusty's favorites. 
To learn more about Rusty, follow this link to the Hevelin Collection.
Joe and Gay Haldeman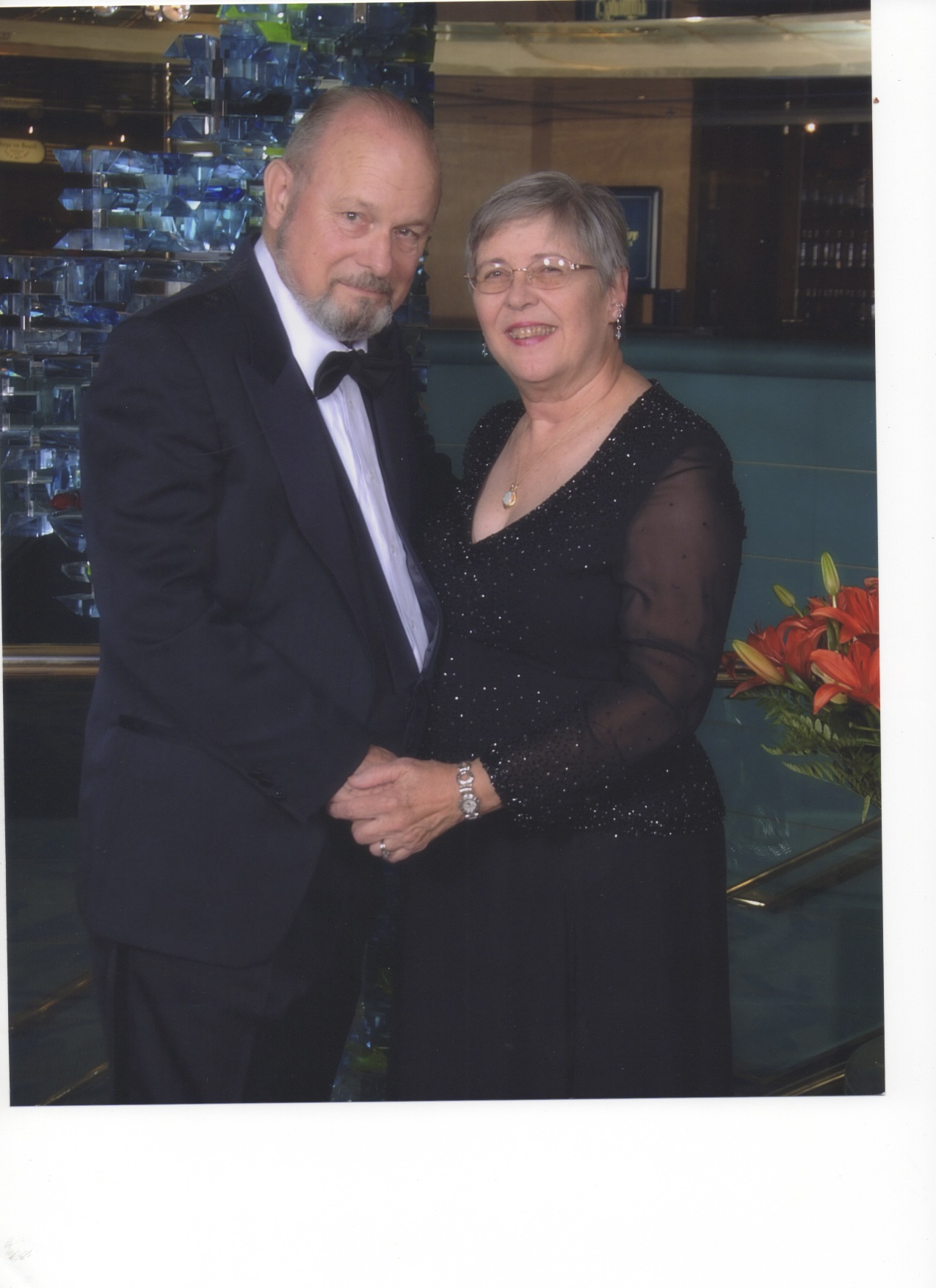 Gay and Joe had an intricate part in growing the love of science fiction in those who created DemiCon when they were members of Science Fiction League of Iowa Students (which Joe created) and running ICON. Gay and Joe have been dubbed by those that were under their tutelage as the "Grandparents" of DemiCon.
Joe Haldeman is a multiple Hugo and Nebula award winning author. For his spectacular career in writing science fiction and fantasy, he was given the honor of SFWA Grand Master.  Joe has been our Author GOH for DC 2 and DC 20 where the Haldemans were inducted into the DemiCon Hall of Fame.  
Gay Haldeman was our Fan Guest of Honor at DC 2 and was a regular guest, besides Rusty Hevelins' travel buddy through the many years. Mary Gay Potter Haldeman (a name familiar to those who read The Forever War) has a Master's Degree in Spanish Literature and another in Linguistics. Every fall, Joe and Gay head of to MIT to teach, and then return to Florida the rest of the year. But, Joe is not the only one with an award or two. Gay shared a Skylark Award with Joe in 1996, and in 2011 was given the Big Heart Award at the World SF Convention in Reno, Nevada.   Both Gay and Joe have thespian talents and have graced our stage as TICC performers, as well.
Glen Cook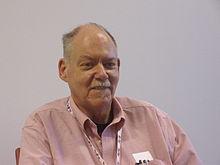 Glen was made a member at DemiCon 25. Glen Cook Author guest of honor for DemiCon 5, known for his stellar The Black Company military fantasy series and so much more, told DemiCon this:  I was born and am still under foot.  Hit the ground in NYC in 1944, lived there, Indiana, and California growing up.  Served in the Navy, attended U of Missouri, worked for General Motors and retired therefrom.  Began writing with intent to commit publication late 1960s and have since produced 51 published books (#51, Working God's Mischief, will come out between now and the convention), some short fiction, some articles and some essays.  I have three sons, an Army officer, an architect, and a symphony musician, plus numerous grandchildren, all but one of whom seem determined to be female.  And I have an amazing wife who has been with me for almost 45 years.  These days I am, extremely slowly, working on expanding theBlack Company chronicles by two novels and a story collection.  I have become a victim of Ambition Deficit Disorder, which is what has put the slow in slowly. 
Glen has been at almost every DemiCon selling books to all who love the joy of reading.  Signing his and making DemiCon even more special.  Thanks Glen.